Your Parental Portal and Message Center
Children today face more threats than ever. From old-school playground bullying to modern day predators lurking on Facebook, parents have more to worry about than ever before.

And while modern technology like mobile phones and social networks bring great benefits, they also introduce new dangers — complete strangers from every corner of the planet have direct access to your child's everyday life — beyond the reach of your supervision.
FeelSecure uses your child's mobile phone to safeguard them in two ways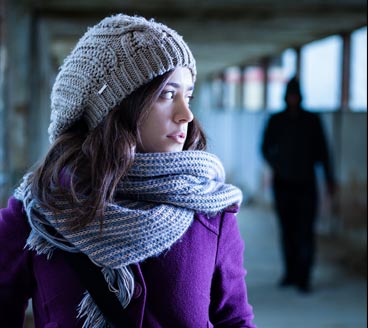 The first is a unique panic button feature that your child can use if they are threatened.This activates the mobile phones camera to start taking pictures at regular intervals and send them off the device to a server where they can be used as evidence. At the same time, the phone will emit a loud siren to scare off the attacker, while sending SMS with their location to up to five different phone numbers.

The second safeguard protects your child by allowing the parent full visibility into how their child is using their mobile phone.

And because sometimes a child may not be happy about being monitored, all they need to know is that they have means of self protection—making it a lot easier to install on their phone.
Install FeelSecure Complete on your child's phone - only the panic button is visible
Data is continually and silently sent from your child's phone to your web account.
See all the important information about your child's where abouts at a glance.
FeelSecure Complete gives you access to all areas of your child's phone.
View all photos uploaded from your child's phone.
View your child's current location.